Selection Committee
The TIC Selection Committee is comprised of thought leaders and subject-matter experts in technology, medicine, finance, entrepreneurship, humanitarian operations and human capital. The Selection Committee is responsible for evaluating proposals submitted to the Transformational Investment Capacity and accompanying approved projects. The accompaniment role provides high-value advisory support for project teams. The Committee meets every six to eight weeks to evaluate proposals and review approved projects.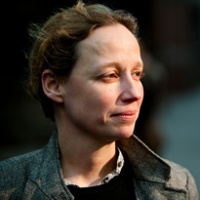 Marine Buissonnière
Marine Buissonnière works as an independent researcher and consultant in the fields of humanitarian action, global health and human rights. In this capacity, she currently supports Doctors Without Borders/Médecins Sans Frontières (MSF)'s efforts to address attacks against medical services on the front lines of conflict zones and elsewhere. Until December 2015, Buissonnière was director of the Open Society Public Health Program, where she worked to improve access to healthcare for marginalized members of society, including people who use drugs, sex workers, transgender persons, people with mental disabilities, the Roma and those in need of palliative care. From 2003 to 2007, Buissonnière served as Secretary-General of MSF International. She worked with MSF in the field between 1995 and 2003 (including in China, the Palestinian Territories, Japan and the two Koreas).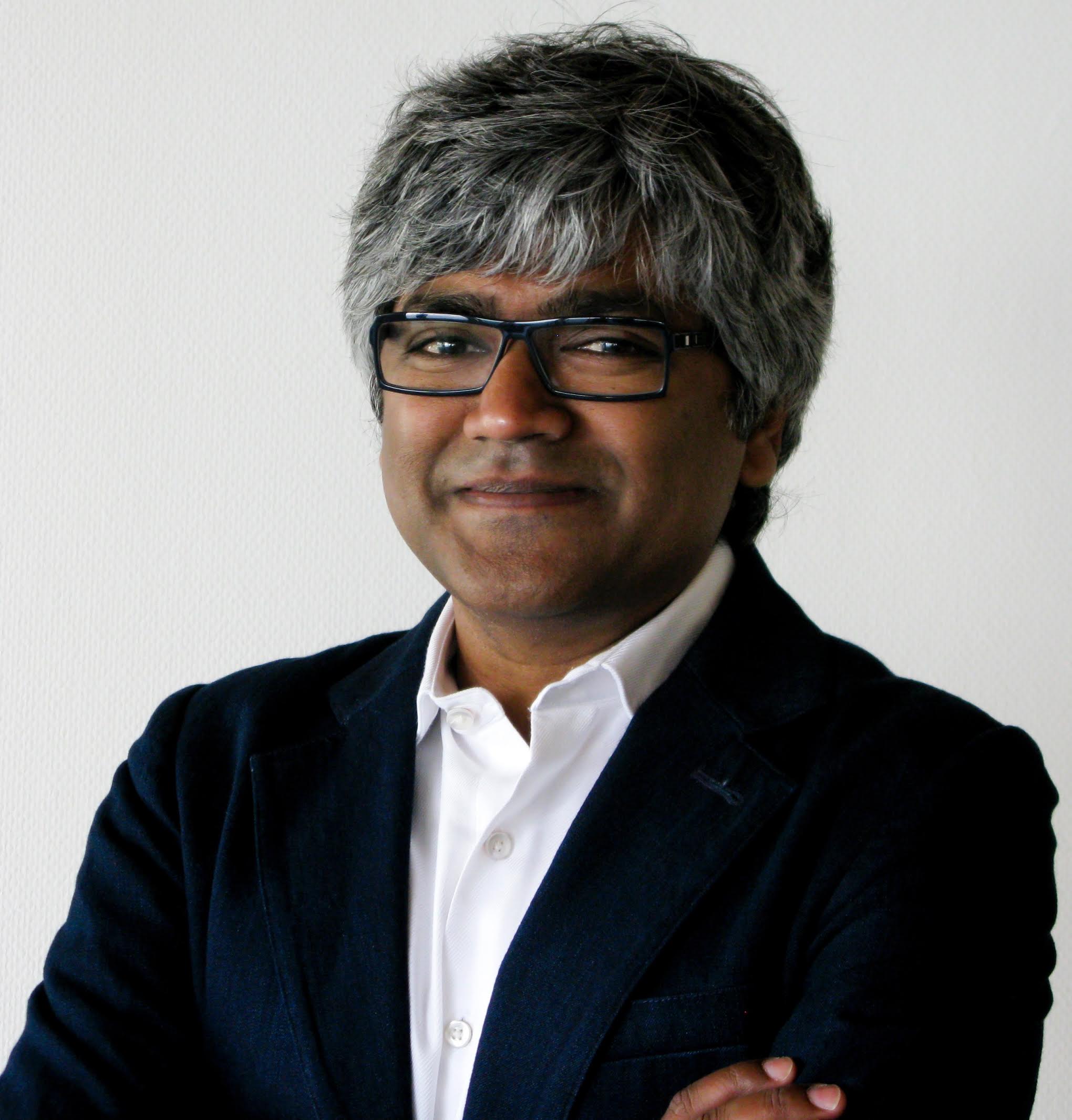 Dr. Unni Karunakara
Dr. Unni Karunakara has been a humanitarian worker and a public-health professional for two decades, with extensive experience in the delivery of healthcare to neglected populations affected by conflict, disasters and epidemics in Africa, Asia and the Americas. He was medical director of Doctors Without Borders/Médecins Sans Frontières (MSF)'s Campaign for Access to Essential Medicines (2005-2007) and later its International President (2010-2013). Dr. Karunakara serves on the Board of Directors of Drugs for Neglected Diseases Initiative (DNDi) India and MSF Holland. In 2001, he helped found Vivo, an organization that works toward overcoming and preventing traumatic stress and its consequences. Dr. Karunakara is currently a Senior Fellow of the Jackson Institute for Global Affairs at Yale University, and a visiting professor at India's Manipal University.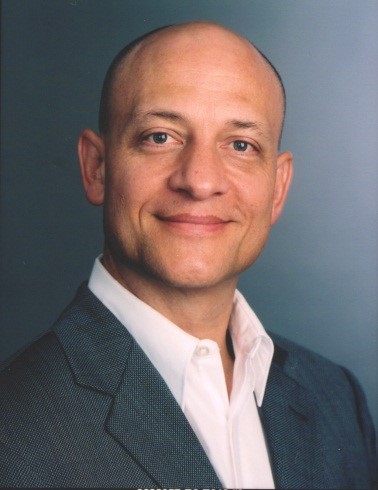 Dr. John W. Boudreau
John W. Boudreau, Ph.D., is a professor and research director at the University of Southern California's Marshall School of Business and Center for Effective Organizations.  He is recognized worldwide for breakthrough research on the bridge between superior human capital, talent and sustainable competitive advantage, and has more than 200 publications to his name. Dr. Boudreau's large-scale research studies and focused field research addresses the future of the global human resources (HR) profession, HR measurement and analytics, decision-based HR, executive mobility, HR information systems and organizational staffing and development.  Dr. Boudreau founded the Central Europe Human Resource Education Initiative, connecting American HR professionals and academic researchers with faculty and students in the Czech and Slovak Republics.  He helped to establish and then directed the Center for Advanced Human Resource Studies (CAHRS), at Cornell University, where he was a professor for over 20 years.  Dr. Boudreau is a strategic advisor to a wide range of organizations, including early-stage companies, global corporations, government and military agencies and non-profit organizations. Dr. Boudreau holds an undergraduate degree in business from New Mexico State University, and a Masters degree in Management and Ph.D. in industrial relations from Purdue University's Krannert School of Management.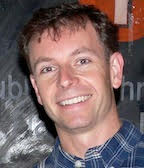 Kevin Thomason
Kevin Thomason, since starting his first company at age 13, has worked on creating technology and marketing solutions for companies such as Apple, KPMG and Quarry Integrated Communications, and was most recently the co-founder of a leading internet start-up purchased by Google. Concerned about urban sprawl and environmental destruction, Thomason volunteered full-time for three years to help pioneer a Greenbelt Plan that has protected thousands of acres of farmland and natural areas from inappropriate development in Ontario, Canada. While continuing to develop innovative environmental and Smart Growth solutions, Thomason also spends considerable time in the high-tech realm, including more than two decades of involvement with the Communitechinnovations centre, coaching and mentoring technology start-ups, and as a active Angel investor with the Golden Triangle Angel Network. He has travelled extensively, has executive positions on a number of local and international Boards of Directors, and lives with his family on Sunfish Lake near Waterloo, Canada.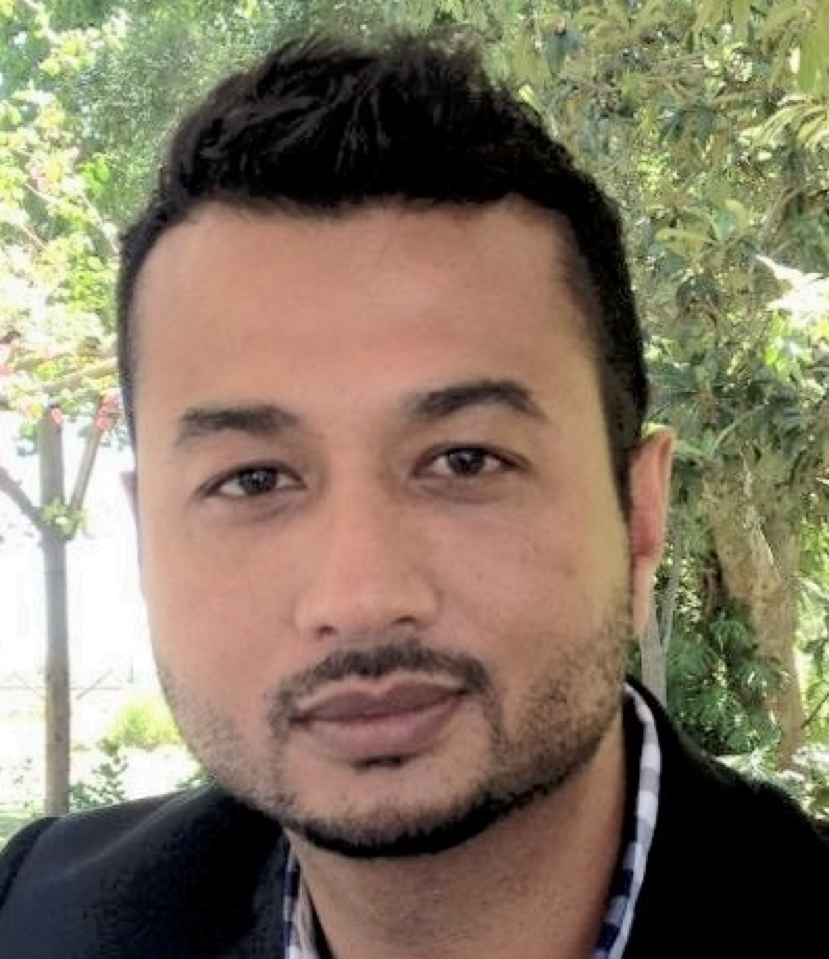 Dr. Musaed Abrahams
Musaed Abrahams is a doctor with over eight years of experience as a Regional Training Coordinator for the Southern Africa Medical Unit (SAMU). He is the founder of Aviro Health, an organisation that designs friendly mobile apps which can be used by healthcare professionals throughout the world. Aviro Health was instrumental in developing an antiretroviral (ARV) initiation management app which is very useful in guiding clinicians on correct ARV initiation and treatment for patients.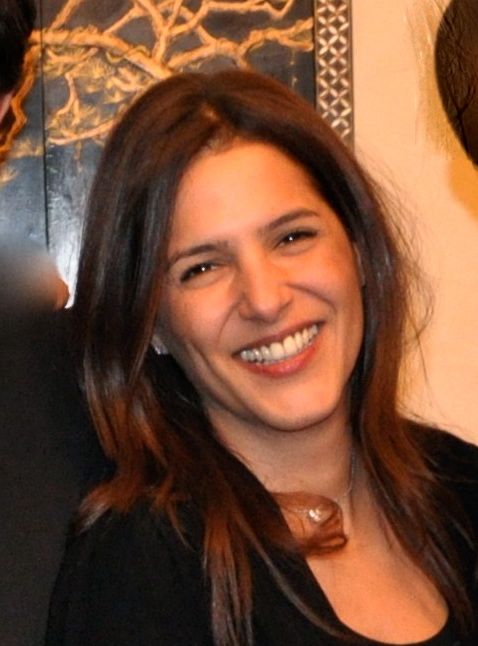 Rima Halawi
Rima Halawi is an accomplished entrepreneur and has led the turnaround of many companies. She was involved in the successful turnaround of a distressed company, Assia Plast, thereby saving jobs and sustaining the local community. She has presided over tremendous growth of her current business, Black Horse Plastics, based in Nigeria. She is a member of the Young President's Organisation chapter of Nigeria and brings connections in Africa, the Middle East, the UK and the US. She is on the boards of several companies and has greatly influenced the direction of many organizations. Ms. Halawi brings great insight, deep boardroom knowledge, international perspective and an ability to work in multi-cultural environments and with diverse teams across nations, gender, race and creed. She also brings outstanding leadership skills with emphasis on strategic out-of-the-box thinking and a can-do spirit. She has experience in project selection, project management and assessing new areas of potential work. Ms. Halawi supports a wide range of local philanthropic projects in Nigeria. Ms. Halawi has raised significant funds for MSF for work in Lebanon for Syria. Her contacts enabled MSF to purchase and deliver goods during the Syria project.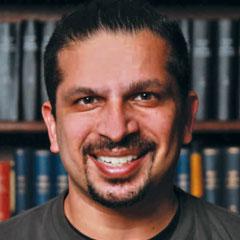 Dr. Adi Nadimpalli
Dr. Adi Nadimpalli is specialized in internal medicine and pediatrics and has extensive clinical and operational experience working in low-resource settings. Since 2005 Dr. Nadimpalli has served as an MSF field worker in various capacities from Field Doctor to Medical Coordinator to Head of Mission in over 10 countries including Liberia, Mozambique, Malawi, Sri Lanka, South Sudan, Nigeria and Syria. With experience in innovation and transformation at the field-level, Dr. Nadimpalli has served as an MSF Telemedicine Clinical Case Coordinator for the past three years and also served as the Vice-President for MSF-USA's Board of Directors. He also recently served as the Project Lead for the TIC-supported Point-of-Care Ultrasound (POCUS) incubator project, which has since transitioned into a large-scale TIC project. His interests including harnessing artificial intelligence and community care to improve medical diagnostics and therapies in low-resource settings.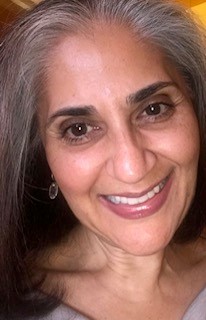 Fawzia Naqvi
Ms. Naqvi is a former Vice President of Soros Economic Development Fund of Open Society Foundations where she had prime shareholder responsibility for SEDF's investment portfolio in India as well as fund investments in Mexico and  a global a Micro-Insurance fund. In addition Ms. Naqvi co-founded Open Society Foundations Economic Policy think tank in Pakistan called Institute for Development and Economic Alternatives (IDEAS), and serves as a member of its Board. Prior to leaving OSF in December 2016, Ms. Naqvi worked with a team to build Open Society Foundation's new Economic Advancement Program. Ms. Naqvi worked for Women's World Banking for five years as a Microfinance expert with responsibility for Asia. Prior to joining WWB, she spent ten years with Citibank in New York, where she worked for the Financial Institutions Group for Emerging Markets, Central Eastern Europe, Middle East, Africa and Latin America. Fawzia is currently an independent consultant advising several Foundations on using impact investments as a tool in service of their mission. She is also a member of the investment committee for i2i Venture Fund as well as a mentor/advisor to several start-up entrepreneurs and investors evaluating the entrepreneurial eco-system in Pakistan. Ms. Naqvi has a bachelor's degree in international relations from Mount Holyoke College in Massachusetts and a master's degree from The School of International and Public Affairs at Columbia University.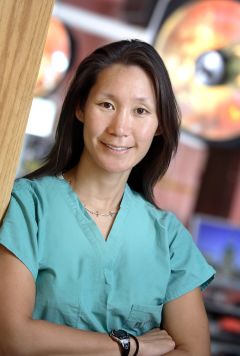 Dr. Kathryn Chu
Dr. Kathryn Chu has spent the past decade working on strengthening surgical capacity at district hospitals in sub-Saharan Africa. A colorectal surgeon, Chu is also a researcher and writer, her focus being the intersection between surgery and public health. She first moved to South Africa in 2007 and is currently professor and director of the Centre for Global Surgery at Stellenbosch University. She is the former vice-president of Médecins Sans Frontières-Southern Africa and on the board of directors of One to One Africa. Chu received her undergraduate degree at Stanford University in the United States of America (USA) in 1993 and graduated from the University of California-San Francisco School of Medicine, USA in 1999. She completed her general surgery residency there in 2005, having received a masters degree in public health in developing countries from the London School of Hygiene and Tropical Medicine, in the United Kingdom of Great Britain and Northern Ireland in 2003. She was a colorectal fellow at the Lahey Clinic, USA, between 2005-2006, then joined the faculty at Johns Hopkins School of Medicine, USA, as a colorectal surgeon in 2007.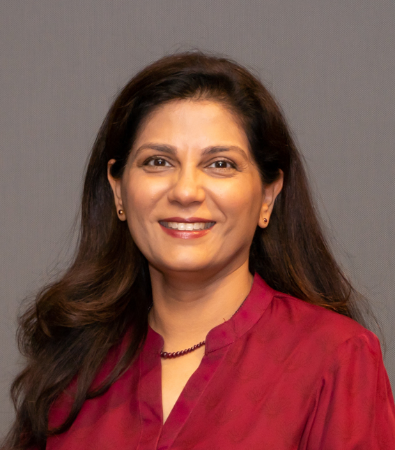 Dr. Lubna Samad
Dr. Lubna Samad is a paediatric surgeon based in Karachi, Pakistan, with over 25 years of clinical experience. She is the Director of Global Surgery at IRD and is the Chair for the Board of Directors of IRD Pakistan. Her experience in public sector hospitals in Pakistan has informed her understanding of the many individual, social and institutional barriers that result in poor access to, and provision of, quality surgical care. She has led the development of the National Vision for Surgical Care in collaboration with Pakistan's Ministry of National Health Services, Regulations and Coordination, aimed at incorporating surgical care delivery within the country's health plan. She has also contributed to the development of Pakistan's Universal Health Coverage Benefits Packages. As a Director at IRD Global and Chairperson Board of Directors IRD Pakistan, she has contributed to developing innovative strategies to overcome health delivery challenges in the Global South. She is a member of the Global Surgery Foundation's leadership team and has remained actively involved through the Global Initiative for Children's Surgery and G4 Alliance platforms, thus contributing to the global momentum to provide care to the neglected surgical patients.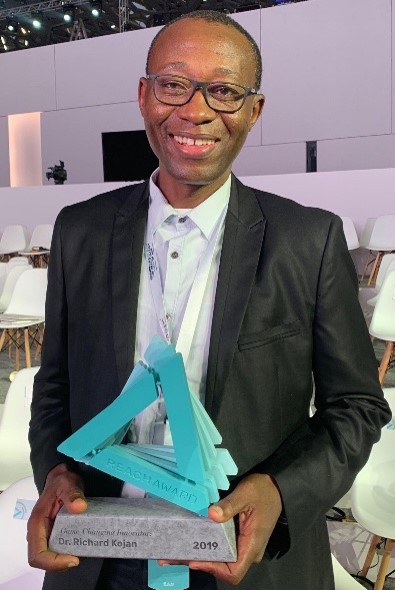 Dr. Richard Kayembé Kojan
Dr. Richard Kayembé Kojan is a clinician physician, engaged in the low and middle resources regions for more than 15 years, practicing mainly emergency medicine, intensive care and polyvalent critical care. He worked for several years with MSF as an Emergency ICU doctor in North Kivu, DRC. He went on to become President of the ALIMA Board where he works to fight diseases in Nigeria, Burkina-Faso, and Haiti and modernize approaches to humanitarian work to end discrimination between patients in urban and rural areas. Dr. Kojan leads the team that developed the CUBE, an individual, bio-secure, and easily transportable treatment room with transparent walls, an innovation that allows medical staff to treat Ebola patients in remote and low-resource areas while keeping healthcare workers safe from contamination. He was a recipient of the Game Changing Innovator Award in Abu Dhabi in November 2019 for his achievements with the CUBE.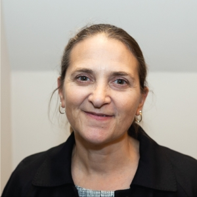 Kris Torgeson
Kris Torgeson has worked in the global health and humanitarian sector for more than 20 years, including over 14 years with MSF where she served as the organization's Secretary General from 2008 to 2012. Kris is currently the Global CEO of Lifebox, a non-profit organization dedicated to improving the safety of surgery and anesthesia around the world, and was the Founding Executive Director for The Alliance for International Medical Action (ALIMA) USA. She sits on the board of the Drugs for Neglected Diseases Initiative (DNDi) North America and is a former board member of All Out and ALIMA USA. Kris holds a B.A. in East Asian Studies from Wesleyan University, an M.Phil in Chinese from Columbia University, and an MSc in Public Health from the London School of Hygiene and Tropical Medicine.
Transformational Investment Capacity Secretariat
About the TIC Secretariat:
The Transformational Investment Capacity Secretariat staff manage the day-to-day business of receiving and processing proposals.
The TIC Secretariat is also a resource tool for applicants, supporting applicants in their project proposal submissions, providing initial feedback to strengthen applicant proposals, assisting in connecting people within the MSF Movement to other related resources (both inside and outside of MSF), providing ongoing reporting and working closely with the Selection Committee.
The TIC Secretariat is staffed with the TIC Lead, Project Manager, and Secretariat Coordinator.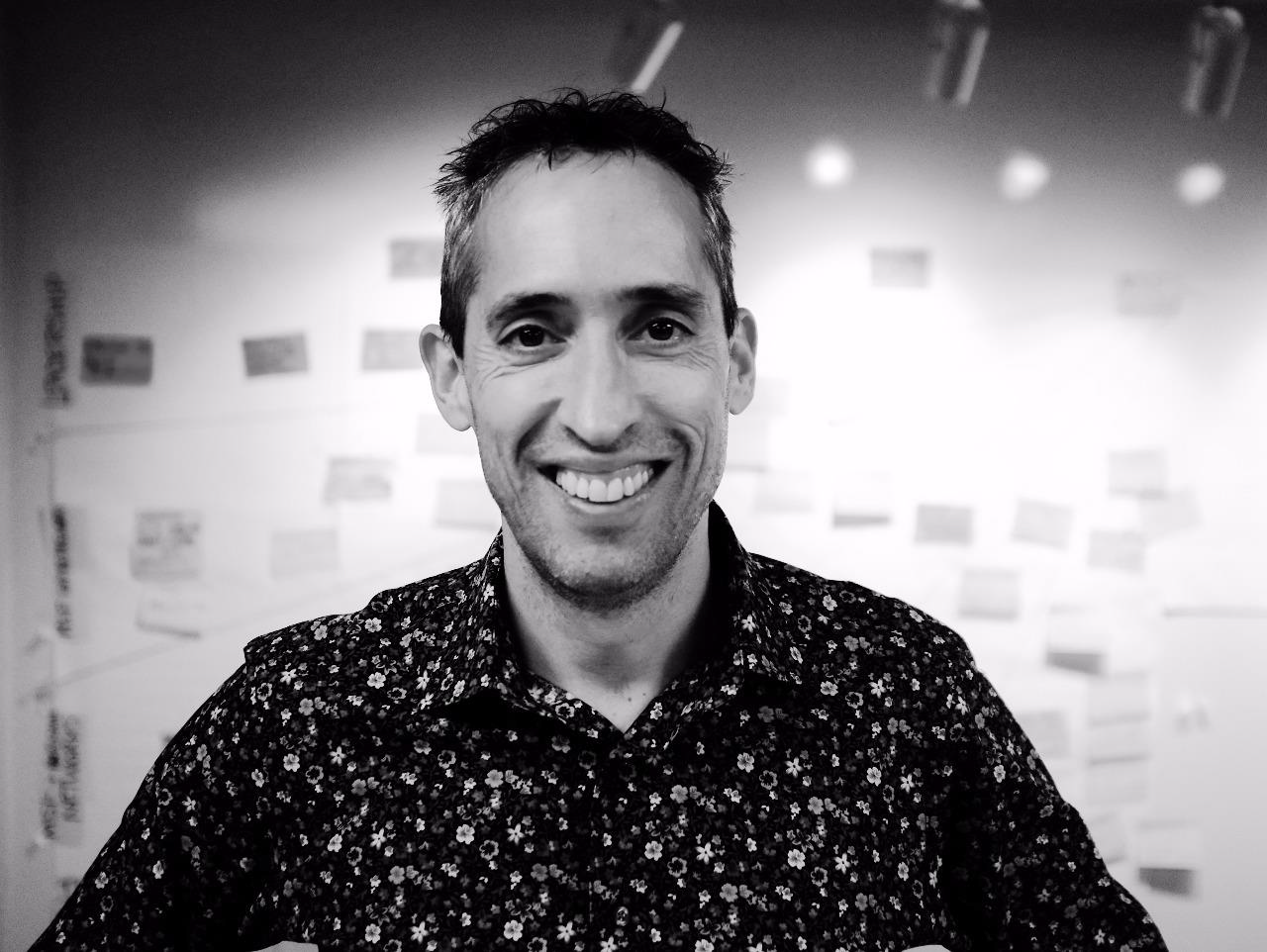 Joe Belliveau
Host, Transformational Investment Capacity (TIC), MSF Canada
Joe Belliveau is the Executive Director of Doctors Without Borders/Médecins Sans Frontières (MSF) Canada. He began working on the front lines of the organization's global medical humanitarian response efforts in a refugee camp in eastern Zambia in 2000. He subsequently managed MSF programs in Democratic Republic of Congo, Liberia, Cote d'Ivoire, Sierra Leone, Pakistan and Zimbabwe before overseeing operations at MSF's HQ in Amsterdam. Over the course of his career with MSF, Belliveau has grappled with some of the more complex humanitarian challenges of recent times. In Somalia, he helped lead MSF's programs through periods of extreme insecurity as well as its response to the 2011 famine. In Myanmar, Belliveau oversaw MSF's introduction of multi-drug resistant treatment for tuberculosis, as well as healthcare provision for the persecuted Rohingya population in Rakhine State. Belliveau has a Master's degree in International Relations from the University of Toronto, and was the recipient of the James Orbinski fellowship award. He first worked with MSF Canada in 2001 as a programs officer in the Toronto office. He speaks English and French, and currently studies Spanish. Belliveau has been a champion of MSF's advocacy work, speaking out against the policies and actions that cause human suffering and the restrictions that prevent an adequate humanitarian response. Belliveau has particular expertise in negotiations, context analysis and security management. He also honed his skills as an educator and public speaker. His writing on related themes (including remote management; technology and access; and negotiations with non-state armed groups) have been published in a variety of journals and media outlets.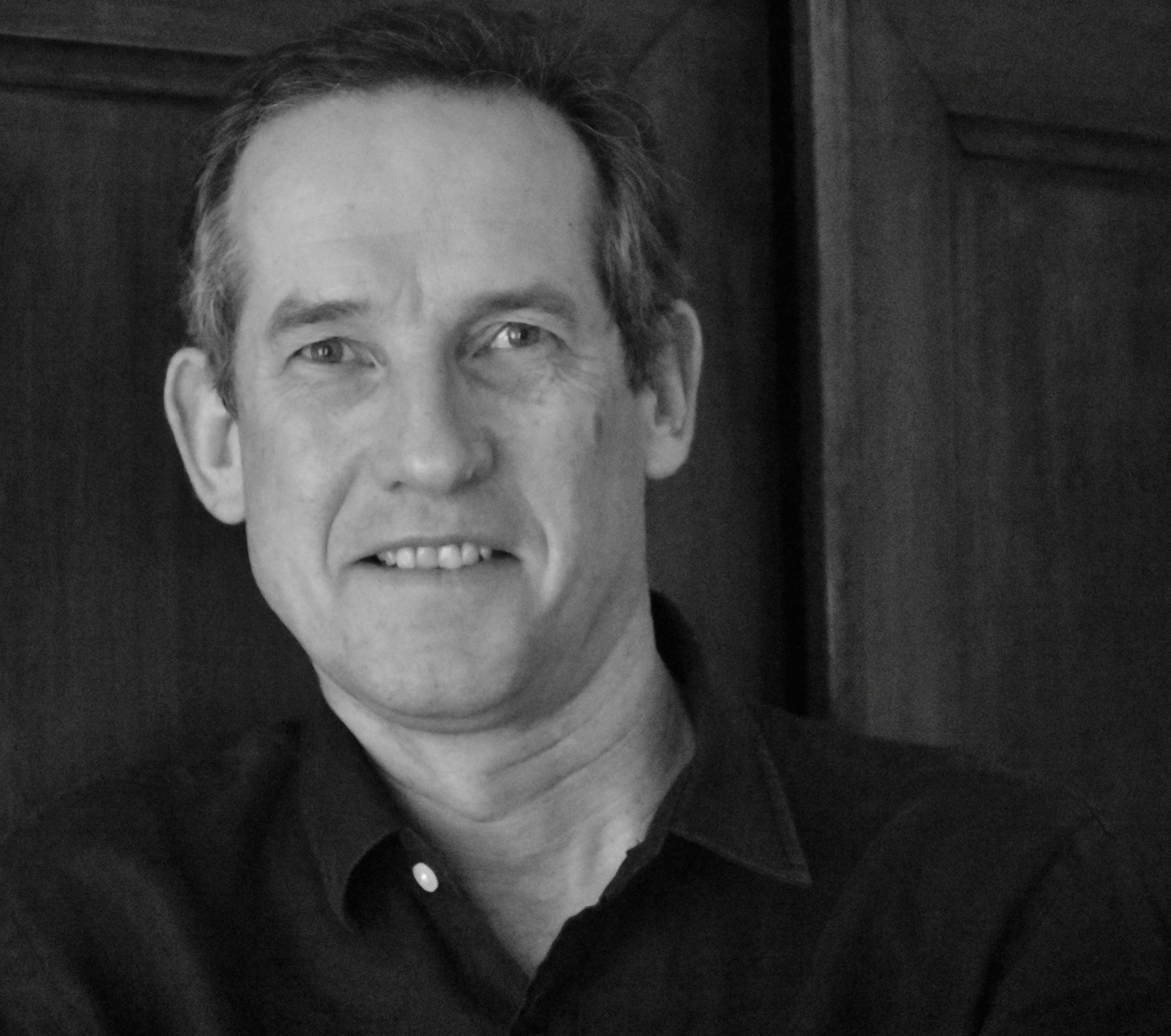 Emmanuel Guillaud
TIC Lead, Transformational Investment Capacity (TIC), MSF
For the past 5 years, Emmanuel Guillaud has been overseeing the Transformational Investment Capacity (TIC), an international initiative created by the International Board and Core ExCom to accelerate MSF's transformation and "Invest in MSF to transform our ability to address the medical and humanitarian needs of vulnerable populations around the world". Emmanuel has been engaged with MSF Associations for over 20 years and has field experience as Head of Mission in The Sudan, Liberia and Bosnia-Herzegovina for Action Contre la Faim. He also has over 25 years of international industry experience in consulting, high tech and software services. As part of his work, he has been involved in several start-ups and brings an innovation mind-set to this role. His leadership and executive experience contribute to the TIC's international engagement. He holds a Masters of Science in Aeronautics and Space Engineering and an MBA.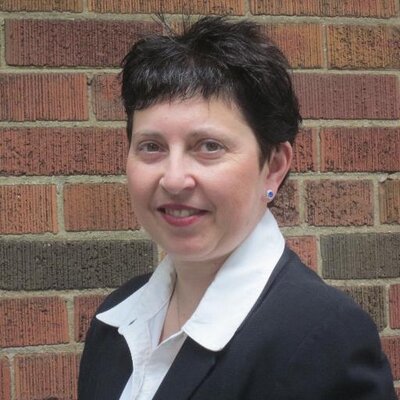 Kathy Kalafatides
Transformation Specialist, Transformational Investment Capacity (TIC), MSF
Kathy Kalafatides has extensive experience in strategy, transformation, project management and organizational change management. She brings a proven track record in project managing complex transformation programs from concept to design, implementation and launch. Kathy was a member of the team that researched, designed and launched MSF's Transformational Investment Capacity initiative. She has worked with Ernst & Young, Capgemini and SECOR in the past. She holds an MBA, BASc. (Engineering Science), Professional Engineering and Project Management Professional (PMP) certifications.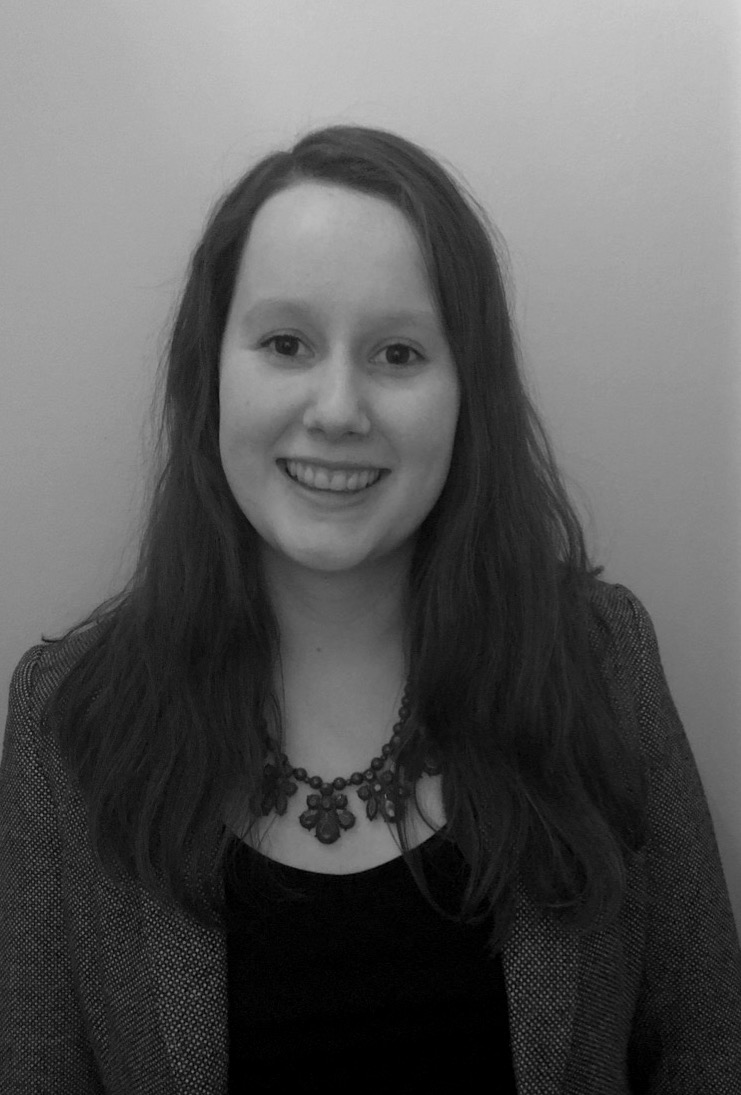 Carly Richards
Secretariat Officer, Transformational Investment Capacity (TIC), MSF
Carly Richards is a recent graduate from York University with a Bachelor of Environmental Studies (BES), and Humber College with a post-graduate certificate in International Development.  She has 3 years of administration and management experience, and has volunteered with Casa Canadiense and Development and Peace.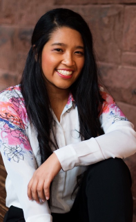 Joanna Amores
TIC Admin Intern, Transformational Investment Capacity (TIC), MSF
Joanna is a recent graduate from the University of Toronto, Universität Kassel and Sciences Po where she studied Political Science and International Relations, she has passion for International Development, Community Building and Humanitarian Aid. She was the co-founder of her university's UN Women chapter, ran the 'Girl Up' campaign with UN Foundation and 'Because I am a Girl' with Plan International Canada. She has experience with project coordination, logistics, and supply chain in the field of construction and is a Certified Associate in Project Management (CAPM) certification.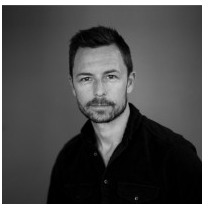 Bo Strange Sørensen
TIC Project Manager, Transformational Investment Capacity (TIC), MSF
Bo is joining us from UNICEF where for 8 years, as Project Officer for the Product Innovation Centre, he led global product innovation projects (within Health, Education, Nutrition, Construction and Emergency) and developed strategic frameworks and enabling environments to strengthen UNICEF's innovation process. He has worked in product design and innovation for over 15 years on a portfolio of innovation projects for children, spanning from school furniture to anthropometric measurement devices and pneumonia diagnostics devises to emergency structures. He was formerly Head of Design and Founder of Danish award-winning design studio specialized in inviting design and human-centered product development and holds a Master's Degree in Furniture Design and Manufacturing, The Royal Danish Academy of Fine Arts – Schools of Architecture, Design and Conservation.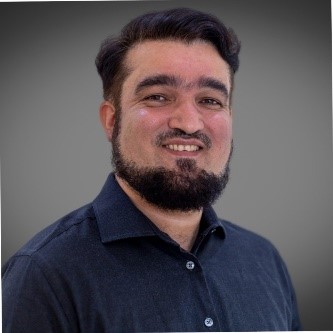 Junaid Khan
TIC Project Manager, Transformational Investment Capacity (TIC), MSF
Junaid Khan has extensive experience in project management, coordination, networking, and context analysis. Bolstered by over 11 years of extensive field experience as Head of Mission, Project Coordinator and a pharmacist Junaid led MSF's medical humanitarian actions in Mali, Cameroon, Nigeria, CAR, Malawi, South Sudan, South Africa, Haiti and Sierra Leone. During his career with MSF, he has grappled some of the complex humanitarian interventions ranging from Refugees & Internally Displaced Person's crises, conflict, design & implementation of one stop service for survivors of Sexual and Gender Based Violence and community-based interventions.  He holds a master's degree in international public health (MPH) from École des hautes études en santé publique (EHESP), Paris and a Doctorate of Pharmacy.